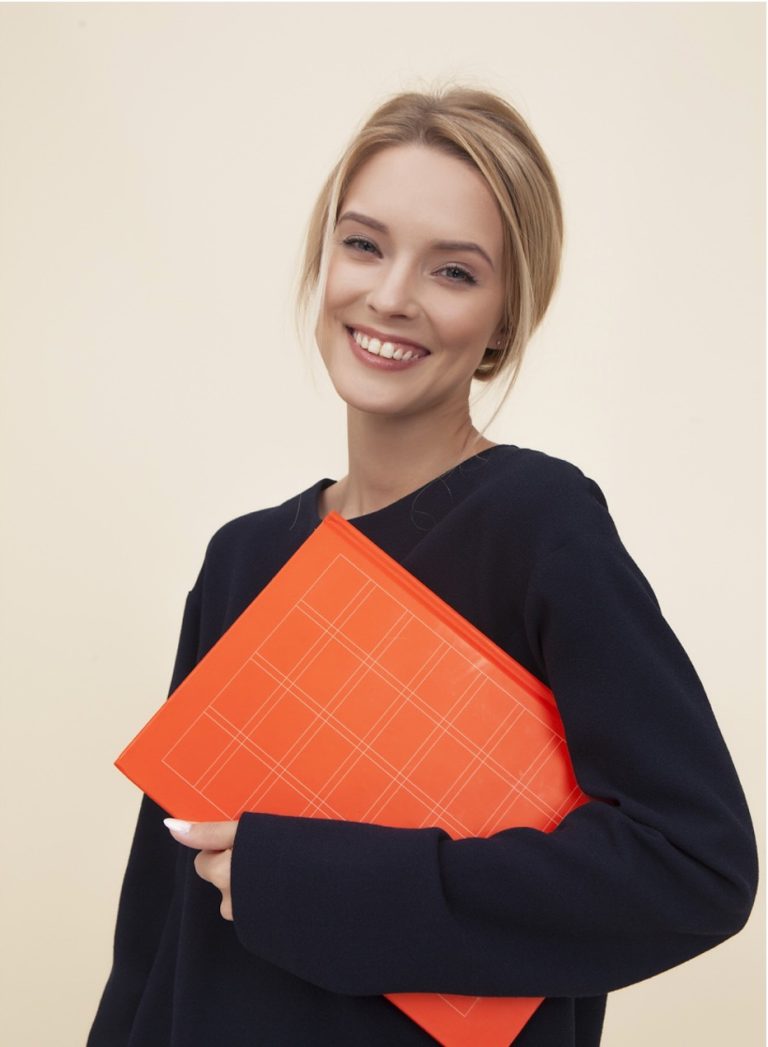 Susie – 28

'Rutbusters helped me realise that it's never too late to re-think your career – I am so happy where I am now'
Susie had always wanted to be a teacher and had completed a PGCE post her degree in biology at a top university.  However after five years of teaching, Susie realised that it simply didn't suit her; she was becoming stressed, anxious and very unhappy.  So she came to Rutbusters seeking some advice about what to do next. Like many people, she felt her options may be limited given that she was 'getting older'. On top of this was the pressure from her peers who were becoming more established in their careers. This worried Susie who increasingly felt a career change might put her behind them, damaging her progress in life.
The truth turned out to be quite the opposite. After an initial discussion, it was clear that her current lifestyle and career was unsustainable and damaging her mental health.  Having gained reassurance from identifying fresh career options, Susie took the decision to step down from her role and take temporary work whilst focusing on finding a direction that suited her better.  She is now happily working for an events management company where she uses her creative and organisational skills, and has found that, rather than being a step backwards, the time with Rutbusters helped catapult her into a new and exciting profession.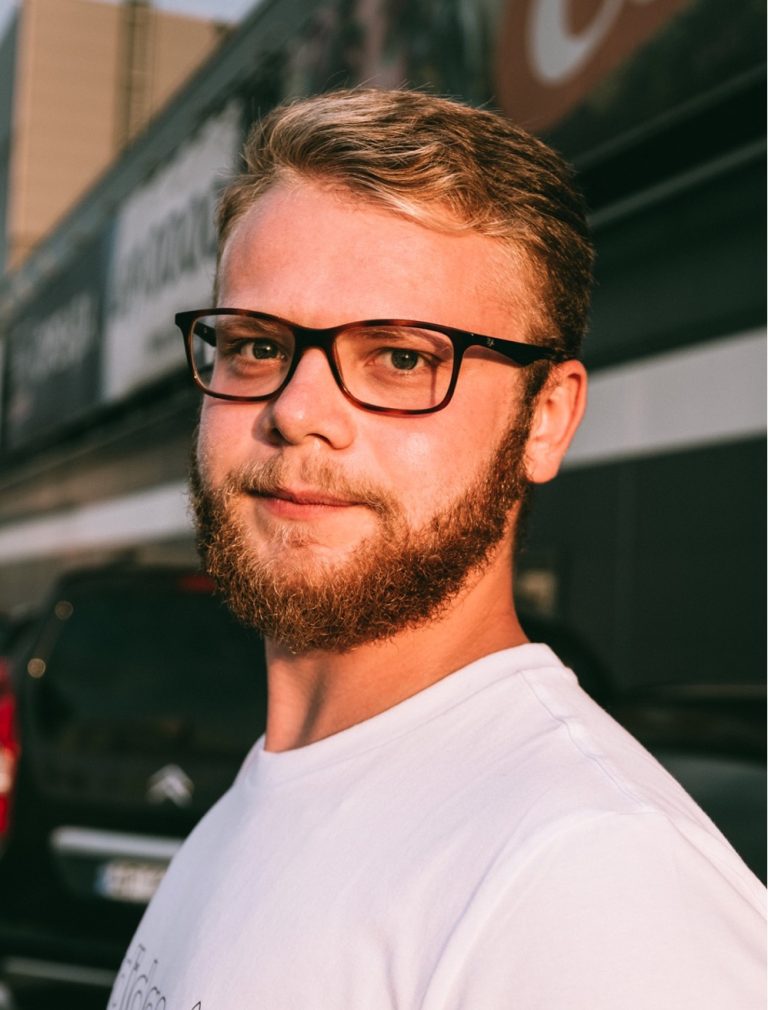 Dan - 35

'It was a huge leap to not only leave my job but also the country where I had lived for 8 years, but Rutbusters gave me confidence to make the move and I have never looked back'
Dan came to us as he was in a quandary. He had a successful career in a bank in New York but he felt he was stagnating and was losing the joy for his job and his lifestyle.
It would have been easy to have continued – the money was good and his social life was active, but he missed his family back in the UK and saw all his friends starting to settle down, have children and have a different style of living. They all said they envied him but that almost made matters worse, as he didn't feel that way himself.
Sessions with a Rutbusters' coach helped Dan get to the root of his dissatisfaction and helped him start to explore what really motivated him and what were the most important things he wanted to achieve in the next 5-10 years.
During the two Covid years, when travelling was restricted, Dan had taken the opportunity to take an online MSc in Humanitarian Action which he really enjoyed and excelled in the course work. He had done this more for the challenge and intellectual stimulation but hadn't thought beyond that as he knew the salaries in this field wouldn't come close to his banker's pay. Coaching made him realise  that money was not a driver for him and when a position came up to lead a response team at a charity in the UK, he applied for the role and was thrilled to be given the opportunity. He is now back, living in Bristol and relishing his new life.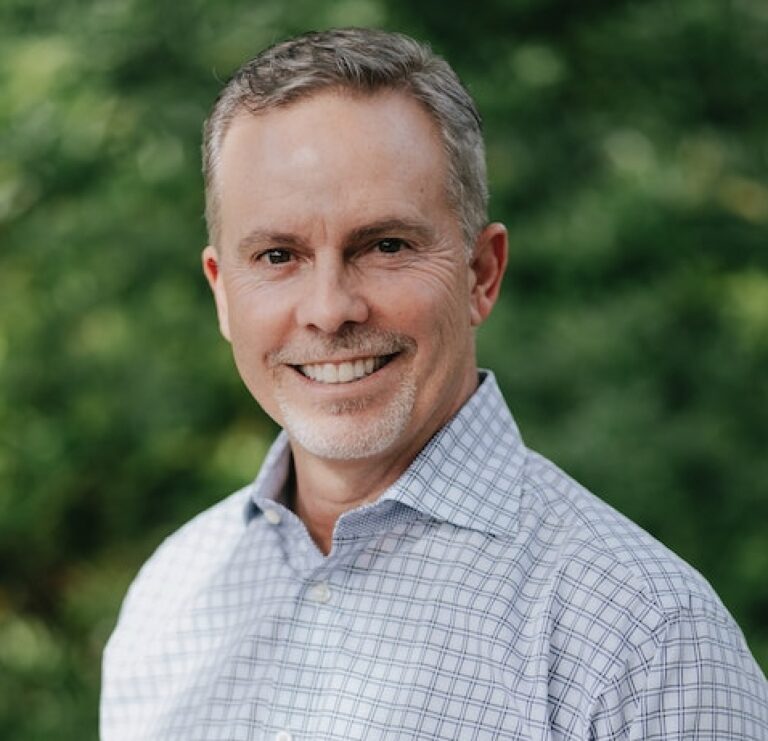 Miles, 51

'I can't tell you how much you have helped me over the past few months. I am not just back on track, I am full of optimism and excitement about this next phase in my life'
Miles had had a very successful corporate career leading divisions of large blue chip companies, working both internationally and in the UK. His route to the very top looked assured and he led a very comfortable and stable life.
Headhunted to become CEO of a competitor, he made what he thought was a successful transition.  But before too long he realised his vision for the company was completely at odds with the major shareholder and not being able to reach a compromise he decided to cut his losses and leave.
He was now in a quandary – should he return to his comfort zone and look for similar positions in the type of company he was used to or start afresh with something new. Fifty-one seemed much too young to retire. He felt there was at least one more 'big' job in him and he wasn't ready to settle for NED roles and a portfolio type career.
Sessions with a career consultant at Rutbusters helped Miles to understand what really drove him and what experience and skills he could offer other companies. He realised how much he had enjoyed motivating younger colleagues and helping them set and realise their goals, as well as seeing what tangible difference he personally could make to a company's success.
Miles is now working as the CEO of a start-up specialising in artificial intelligence. His vast experience and 'grey hairs' provides the company with both strategic direction and credibility. Mentoring his young and talented team gives him both personal satisfaction and energises him too. The whole experience has given him and his life a much needed re-boot and now retirement seems a long way off.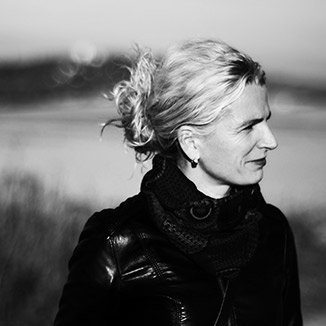 Sally, 54

'It has been such a long road – I would like to thank you for all that you have done helping me to get to this stage. Rutbusters is amazing.'
Sally had developed a successful career in banking where she had gained great respect as well as recognition for her significant achievements, but was feeling frustrated. She had been approached with a beguiling offer from a start-up and was not sure whether she wanted to leap at this opportunity and switch to an entirely new field or maintain her current, secure career path. Sally was finding it difficult to see the different opportunities and choices clearly. She was under pressure from family and friends to stay in a secure role but was tempted by the intellectual and cultural challenges and young and vibrant environment that the new opportunity held. After attending the Rutbusters 'know what you want' workshop where she had been able to share her thoughts with an independent peer group, she was able to see the choices very clearly and decided to make the radical change. The start-up is flourishing, her role as the wise/grey hair is really satisfying, she is thriving on learning a new setting and she is hoping for significant financial success too as the company takes off.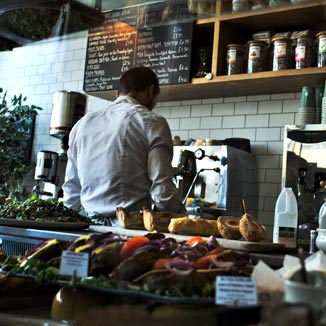 David, 55

'I cannot thank you enough – you helped me see clearly, explore the options from a position of strength and take what I know is a very positive step forward.'
David is a highly successful lawyer who, having reached retirement age, was required to step down and look for a new direction. He was concerned about what he was going to do next having spent 25 years focused on his profession, working in the same environment and with the same network of colleagues. His anxieties, combined with his unfamiliar feelings of being overwhelmed and confused, were causing friction, which was in turn exacerbated by the potential change in domestic circumstances.
Through one-to-one sessions, David was able to work through options and clarify his priorities while, through the Rutbusters Associate networks, he explored a number of different fields and opportunities by talking to a wide range of contacts.
David has rediscovered his childhood interest in food and is now planning to open a new restaurant. He has regained his self-confidence and enthusiasm and is now greatly enjoying the next stage, recalibrating family relationships whilst building a new business. Having left the firm with such a positive attitude, David has become an active business developer for his former firm within his new and extended networks.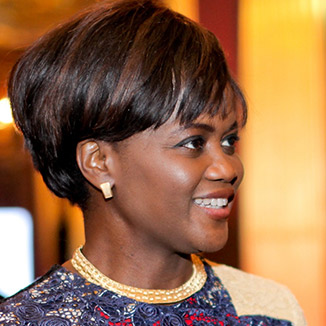 Bimpe, 51

'I'd feared as I approached 50 that I might be heading for retirement – instead I'm embracing a whole new frontier and my working life is the most fulfilling it's ever been.'
Bimpe comes from Nigeria but was partly educated in the UK; her parents' expectation was that she would seek a profession. They are both doctors, but Bimpe couldn't stand the sight of blood, so became a lawyer instead. She worked in Nigeria to begin with and then, after marrying in 1995, moved to London to be with her Cameroonian husband (an investment banker in the City). As they started their family, Bimpe also set up her own legal practice focusing on cross border work between West African and the UK. It was a niche market but one that Bimpe was well qualified to serve.
But after 15 years, Bimpe was restless. Her working day had become increasingly bogged down in tedious problems that revolved around managing the business rather than using her expertise. She needed a change, but couldn't see a way forward.
Bimple had heard about coaching, but always dismissed it as something for weak people, so was sceptical when someone suggested Rutbusters. As Bimpe says: "From the start, it was an eye-opener. I did some coaching sessions which exposed my strengths, but also some areas of concern. I can be bossy and forthright, which are good attributes as a lawyer dealing with clients, but can be a weakness as a manager if you don't stop to think about things from another person's perspective. I also have a strong perfectionist streak, which was holding me back because I wasn't prepared to give something new a try unless I knew I could excel at it. Part of the programme involved mindfulness sessions with Dr Tara Swart, a leading neuroscientist. Her techniques helped me de-stress, become less agitated and more optimistic about my outlook.
"For years as a lawyer, I had found myself helping clients not just with business litigation but also aspects of their family lives – many of them are high-net-worth individuals moving between Africa and the UK and looking for help with property, children's education and forward planning. Going through the Rutbusters' process made me realise I had the right network and the experience to set up a new business in wealth management strategy, which I have now done. It's called W8 Advisory. I'd feared as I approached 50 that I might be heading for retirement – instead I'm embracing a whole new frontier and my working life is the most fulfilling it's ever been."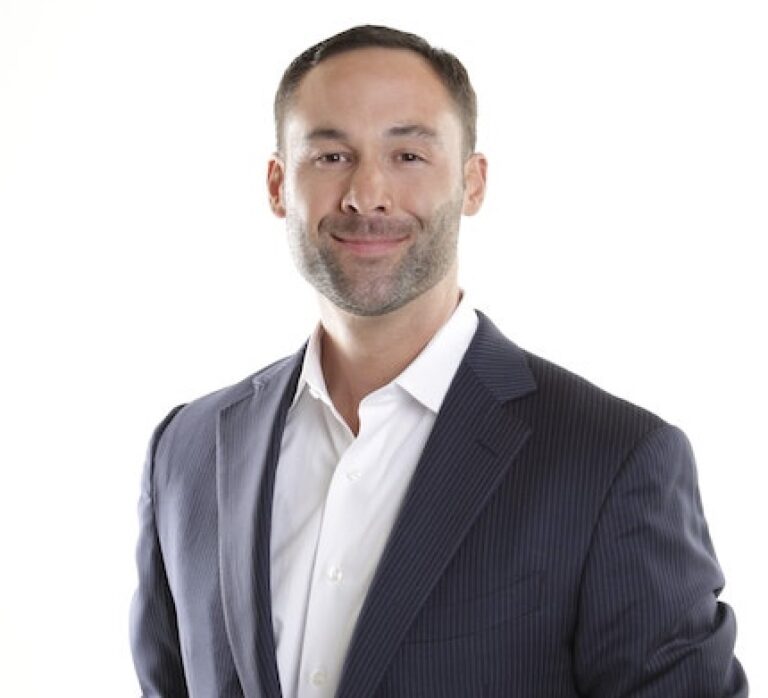 Simon, 47

'I had no idea someone like you existed to help me think through everything, guide me on the right decisions and help implement them.  What a service, what a godsend!'
After his father's neath Sion had to take over the family business. Struggling to lead the executive team, engage the support of family members and conflicting advice (and agendas) from his father's advisors, he came to Rutbusters.
Over a weekend 'retreat' with a Rutbusters' consultant, he was able, for the first time, to openly share all his concerns.  Further unravelling each 'challenge', we helped Simon, through our network, find practical solutions to the myriad of issues ranging from reputational risk to restructuring the executive team and engaging family members.
Simon has now righted the ship and is considering his next steps, preparing a smooth transition and exit where he will leave behind a thriving family business for future generations to come.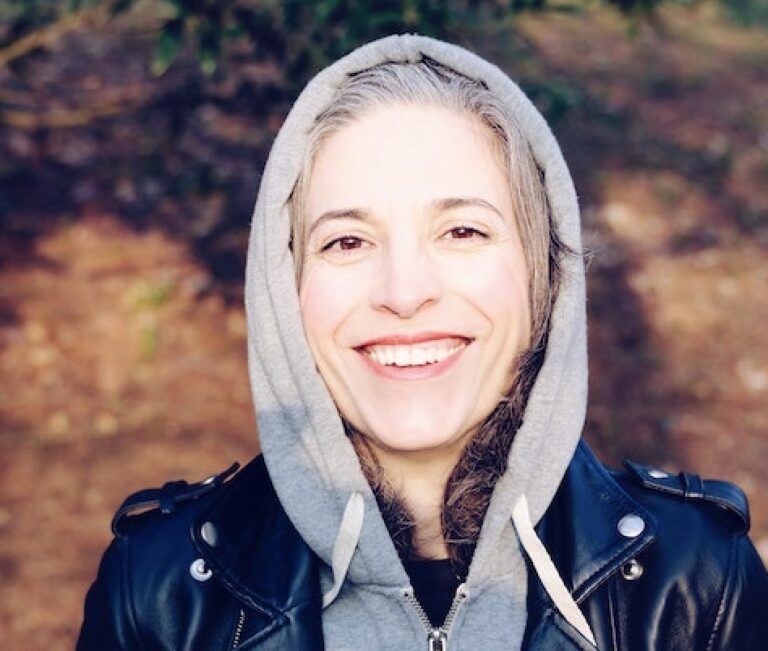 Claire, 63

''Liberation!''
'Liberation!'
Claire had been preparing for her exit from her firm and exploring NED and Treasurer Trustee roles.  In the first meeting with the Rutbusters' consultant, she confided that she in fact loathed accountancy and tax planning which had been her career for more than three decades.  She had always had a deep yearning to be creative and paint 'with chaos' (meaning abstract) which she had never had time for; as a young adult she had been dissuaded from choosing that as a career path as 'it wouldn't make any money'.
Now considering her next steps, she was torn between playing safe and working with her current expertise and knowledge, or whether she should take a leap and fan her creative urge possibly losing her reputation and putting at risk future earning potential.  After somewhat challenging conversations with her family and amusement from her peers (who thought she was mad as she'd never shown any creative streak).  With an 'if not now, when?' attitude, she declined seductive offers from headhunters and immersed herself in her new activity.  Before long she was building a good reputation, generating commissions and earning good money.  Shortly after her first very successful exhibition, she sent a thank you note with the following quote from Anais Nin:
"And the day came when the risk to remain tight in a bud was more painful than the risk it took to blossom."
Whilst Claire will never know whether she could have made money from art earlier in her career, (and wisely is not looking back with any regret), she told us she is now the happiest she's even been, doing what she loves and being paid for it.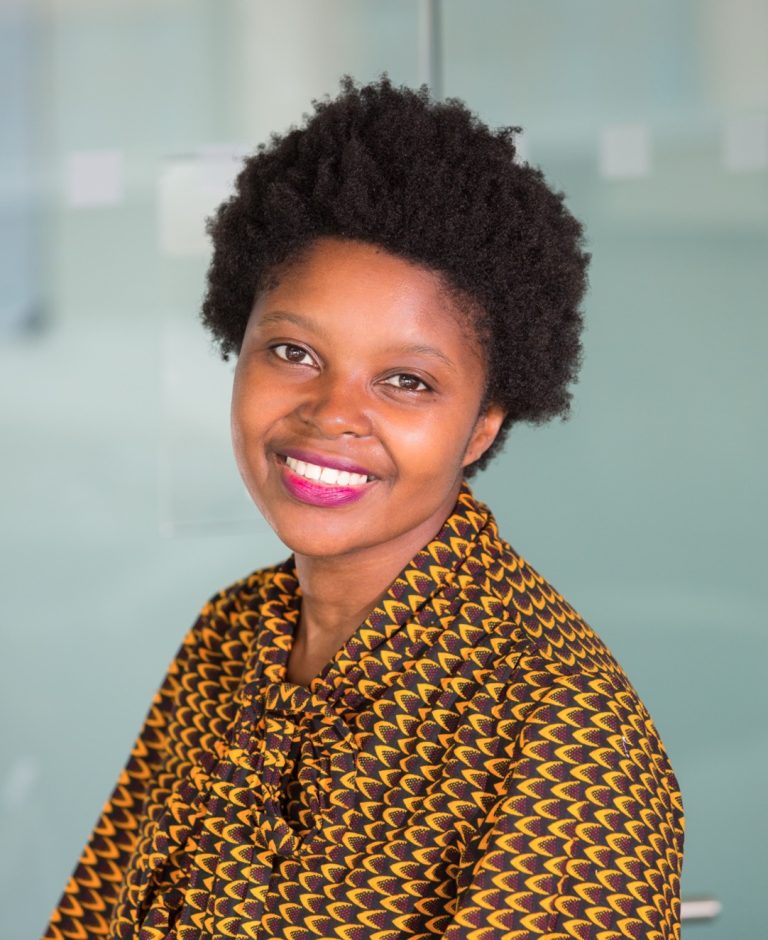 Rosie - 32

'My sudden lack of confidence was something I had never experienced before, I am hugely grateful to my Rutbusters' coach who helped me get back on track'
Rosie had recently been promoted to a leadership position at the management consultancy firm where she worked, but although thrilled with her career development, she was suffering from  severe 'imposter syndrome' and was not confident managing the new relationships, particularly a team she had, in her earlier role, been on an equal footing with.
Rosie sought a Rutbusters' Coach to help her regain her momentum and improve her management effectiveness. Over a number of sessions she started to find her feet and regain her confidence which led to her now thoroughly enjoying her new job.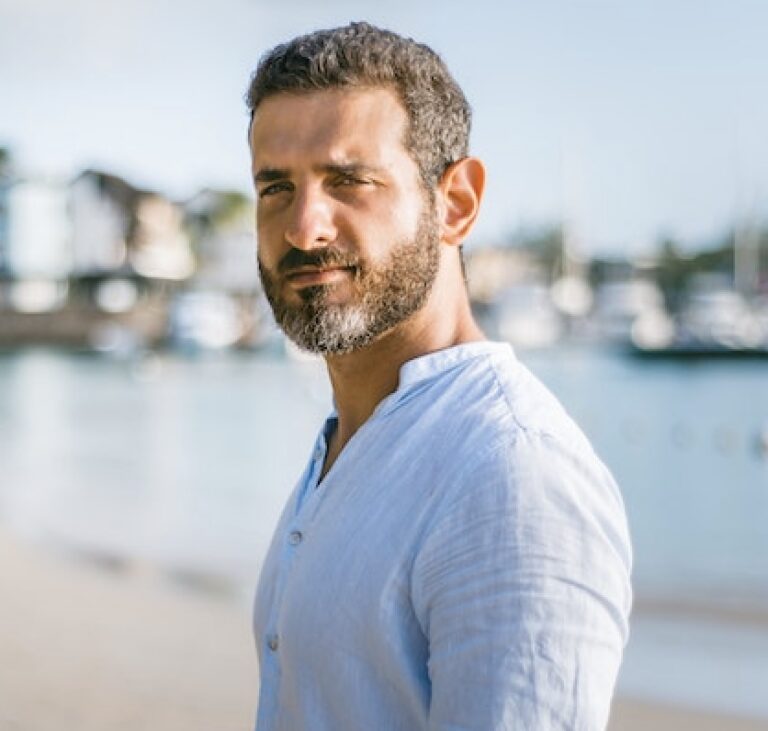 Andy, 52

''The time for paralysis and prevarication was over. Rutbusters gave me the confidence to take that leap' '
As a single father, Andy had combined a career with parenting. As a journalist, Andy did this by becoming a freelance writer so that he could (theoretically) control his time. For 25 years, Andy's work has been published across the UK national media, but he had been aware for some time that he had plateaued. After his youngest child went to university, he recognised he needed a new direction, but the prospect of change was also frightening.
A chance encounter led him to Kedge Martin – as Andy says: "My decision to engage Kedge in her coaching process has been transformative. Kedge is an empathic, active listener with whom I instantly felt comfortable. Her questioning yet non-judgmental approach helped me to clarify the stumbling blocks that were holding me back – a lack of confidence that came from working largely solo for two decades, anxiety about abandoning the safety of what I knew for something risky and different, and an acceptance that if I was going to create a new life for myself, only I could make that happen. Kedge was both reassuring – leaving a comfort zone is difficult – but also challenging – the time for paralysis and prevarication was over and I had to make that leap. She set a deadline and, with the help of encouraging but firm follow-up calls and emails, ensured that I stuck to it."
Five months after embarking upon coaching with Kedge, Andy has turned the page on a whole new chapter. As Andy noted: "Kedge correctly identified that I had to 'let go' of my old career in order to make space for fresh opportunities. We role-played my resignation from the publications where I was a regular contributor. When I executed the plan, I felt some trepidation, but also liberation. Whereas before, I felt burdened by work, I now have a mindset of optimism. It took just a few conversations among my network to kick-start new projects and I am now enjoying deploying my interviewing and writing skills for clients in the corporate and charity sector.
"Kedge's coaching skills are second to none and, thanks to her guidance, I have already created an invigorating and fulfilling new working life and am viewing my future with energy and excitement. I am enormously grateful to Kedge for her invaluable insights and unstinting support."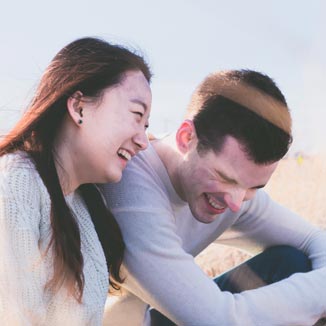 Johnny, 44

'I thoroughly recommend Rutbusters. I was uncertain about what I wanted to achieve; Rutbusters helped me organise my loose ambitions into something more tangible.'
Johnny came to Rutbusters having left the Military and secured his first civilian job through a friend, working in the City. He was deeply unhappy. Being driven by financial targets was alien to him and the static working environment, based behind a computer for most hours of the day, had led to him becoming increasingly depressed. Paralysed by financial needs, he maintained this role for two years before having a breakdown. During this time Johnny's wife, juggling with the demands of three young children and her own elderly parents, had become increasingly disenfranchised with her civilian husband; communications were breaking down. Rutbusters designed a multi-faceted programme for the family to help put them back on an even keel. They are now communicating well, Johnny has recovered from his ill-health and found a job that suits his temperament and meets his needs; the future looks positive.