Rutbusters helps you get the most from your professional life. Our diverse backgrounds spanning business, military, finance, start up and not-for-profit sectors combined with experience of significant professional change and life transitions makes us uniquely placed to help you with your what next.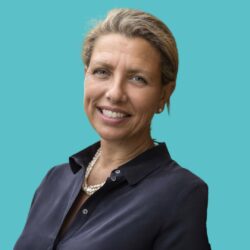 Kedge Martin
Founder, Strategic Coach
Kedge is an Independent Trusted Advisor, Coach and entrepreneur with extensive experience of working with international UHNW families, business owners and senior professionals.
Starting her career as a researcher to an MEP and political lobbyist in the late '80s, she went on to set up her first business in Poland in 1991 shortly after the collapse of communism across Eastern Europe and USSR.  Returning to the UK in the late 90s, she joined the not-for-profit sector, creating WellChild, now the national charity for sick children.  Subsequently, Kedge was appointed CEO of  Sentebale, Prince Harry's Foundation for children in Africa and was a  Founder Member of Their Royal Highnesses Charities Forum.
After leaving TRHs, Kedge founded KMA, a boutique consultancy providing advisory services including succession planning, family dynamics and impact philanthropy to UNHW families.  https://kmadvisory.co.uk/
Rutbusters came about to meet the needs of her fellow quinquagenarians, the sandwich generation and older baby boomers who want to make the most of the fact that we're living longer and need to find engaging work and other activities in our fifth sixth and seven decade and beyond.
Catherine started her career in advertising, working initially at Lowe Howard-Spink before moving to Ogilvy & Mather for a further 10 years, where she became a Board Director. Her clients were primarily government departments, including the Department of Health, the Department for Business and the Department for Education.
She then spent 10 years as a Partner at Lillingston Events, creating & organising events for primarily UHNW private clients both domestically and internationally, before setting up her own company in a similar field.
Her interest in providing strategic advice, mixed with pragmatism and a desire to support change and transition for both individuals and organisations, led to her training as leadership and executive coach. She joined forces with Kedge in 2018.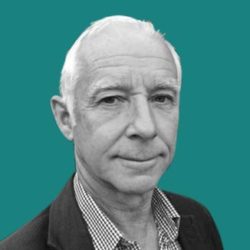 David developed a passion for the outdoors and living in hostile environments at an early age. He qualified in medicine in 1978 and followed a successful and varied career as an anaesthetist, spending 13 years in the British Army as a parachute-trained doctor, providing front line resuscitation and surgery to the Parachute Regiment and UK Special Forces. His time in service included 12 tours, including to Iraq and Afghanistan as part of a Forward Surgical Team, Medical Emergency Response Team and in the Field Hospital at Camp Bastion.
It is David's firm belief that we all possess potential which exceeds our expectations, which, for the most part, we do not use; much of his non-clinical time mentoring doctors focussed on allowing them to access and utilise this immense resource.
His army and NHS experience led David to discover that coaching is one pathway to helping people to discover their true potential and reach a higher level of performance, joy and fulfilment.
A fully trained coach, he now combines clinical work, mentoring and coaching for clients from all professions and backgrounds.
Claire has always worked with people at the heart of things, across 17 countries, four continents and eight languages. She has been a general manager, an entrepreneur, a headhunter and a strategy consultant in her career of more than 30 years. She has worked with and for LVMH, BP, Arcelor Mittal, UBS, Swire Group and more.
Since 2009, she has focused on talent and career as the crucial issues, advising VCs, start-ups, established global groups and others on various aspects of talent and culture, while continuing her research, writing and coaching in this field. She is co-author of Disrupt Your Career – How to Navigate Uncharted Career Transitions and Thrive, and has helped more than 2,000 coaching clients disrupt their career trajectory purposefully over the past seven years.
Claire is also passionate about transforming education and helping people to make better life and career choices much earlier on. This has been a direct challenge as she has raised her four children single-handedly. They are now very happy in their chosen careers, which are not conventional, but are full of enthusiasm and laughter.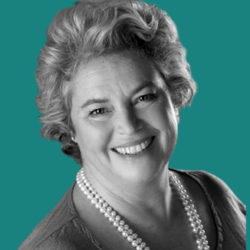 Paul coaches and mentors public- and private-sector professionals in transition. He has 20 years' experience in the British Army leading and commanding soldiers on five of the world's continents and in some of the most demanding conditions. He has operated at ambassadorial and ministerial level, designing and delivering coaching and training programmes in a wide variety of locations as diverse as Brunei, Saudi Arabia and Ukraine.
Leaving the Army as a senior officer, Paul felt the anxieties, vulnerabilities and insecurities one faces in transition and empathises with the emotions and feelings that his clients face. It was a coaching intervention that he says 'gave me permission to leave the Army' and he did so within a year to become a professional coach.
Paul now delivers leadership, executive and transitional coaching as well as developing young people to join the military. He is a keynote speaker and draws on his experiences all over the world with a healthy injection of humour.
Anamaria is an ICF Professional Certified Coach (PCC), Professional Co-Active Coach (CPCC) and Systems Coach with more than 700 hours of experience. And she is passionate about human development and improving the state of the planet.
She has dedicated her life to help individuals and teams design and build lives, careers and relationships that are genuine, alive and impactful expressions of their true selves. By using creative processes, she helps her clients overcome psychological limitations and unlock their unique potentials. As they find clarity around values, vision and purpose, clients learn how to show up in the world as powerful individuals and authentic leaders.
With a successful international career in architecture and personal experience of changing careers and creating two prosperous businesses, Anamaria has the ability to assist clients at many levels. She is passionate about mental health and specialises in stress management, resilience, mindset and confidence. She also works as a career coach and with coaches who want to reach their full potential.
Anamaria is passionate, confident, creative and totally committed to human development.
Lucean is a chartered Psychologist with extensive experience of working at board level with PLC and family-owned businesses in the USA, UK and continental Europe. His work includes the design and facilitation of leadership & motivation programmes, facilitation of high-performing team programmes, incorporating team method teaching designs and emphasising the potential of ongoing learning.
Lucean has extensive knowledge in assessing the potential and development needs of individuals and the suitability of candidates for board-level appointments and has designed personal development programmes using actors to help participants address specific needs such as projection of gravitas, the development of confidence and the rehearsal of difficult scenarios and/or conversations.
Alex is a AC accredited transformational life coach and graduate chartered psychologist (MBPsS).
After a degree in English Literature at Durham University, Alex worked as a PR consultant for 5 years followed by 7 years as a self-employed upholsterer. As her 3 children began to grow up, and with empty nest syndrome circling, she volunteered with Kids Company to mentor a young adolescent. This experience was life changing and inspired Alex to take a Certificate in Psychotherapy with WPF, followed by a MSC in Applied Psychology. She qualified with a diploma in Transformational Life Coaching in 2018.
Alex's coaching style is based on active listening and good rapport so that a client can focus in on an issue and find practical and long term solutions. She works with all ages and has a particular interest in women returners. She uses a number of different coaching techniques to boost motivation, self-esteem, confidence and purpose. She recently took part in a successful project with Open Age to coach their over 50s in getting back to work. She is married and lives in London where she coaches face to face and online.